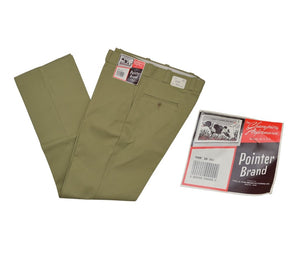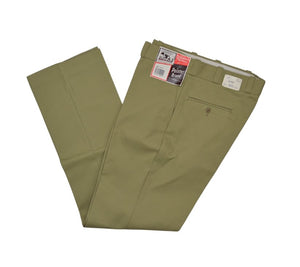 When we got to buy out the oldest continuous operating farm store in Siler City, NC back a few years ago, we purchased a few stacks of new old stock Pointer Brand uniform khaki trousers.  Now, we bring them to you!
Constructed from 65% poly/35% cotton khaki twill, these trousers have slash front pockets, welt back pockets, a zipper fly, and come with plain fronts (no pleats here!).  
Built by the fine folks in Bristol, TN at L.C. King Manufacturing, the last great overall factory that remains in operation in the U.S., these are built to last and will be the ultimate addition to any closet.  These are like the O.G. version of Dickies, folks.  Don't miss them while they last!
Available in limited sizing and fits true to tagged size.