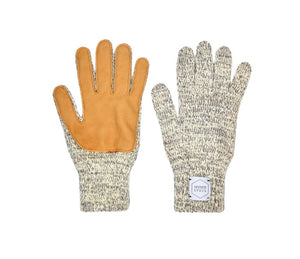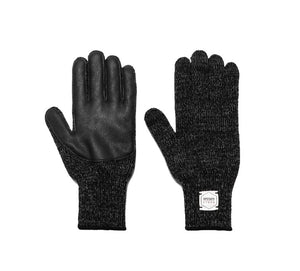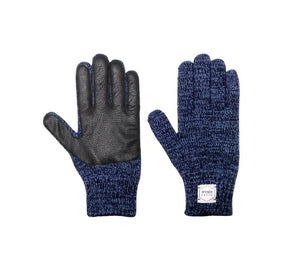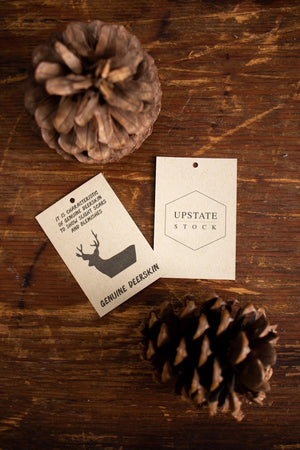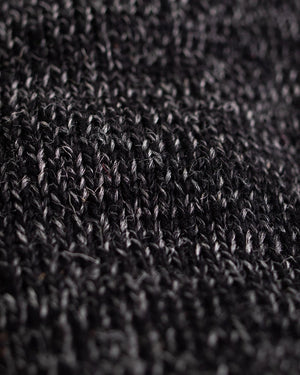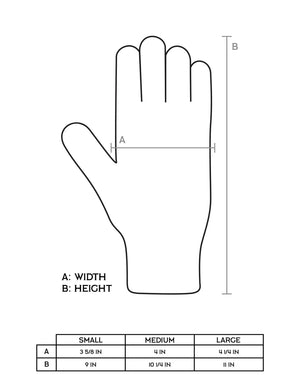 Ragg wool is a  traditional workwear/gardening wool blend. The addition of nylon content allows for shape retention & durability. While the wool provides moisture wicking to keep your hands warm & insulated.

Ragg Wool: 85% US Wool, 15% US Nylon
Deerskin Palm:
Upstate Stock is proud to partner with a tannery in Upstate NY that has over 60 years of experience providing the highest quality whitetail deerskin possible. Each hide is ethically culled & tanned to achieve prime color & consistency. Then, we cut & sew each palm in Brooklyn.
Care:
Hand wash with a soft detergent (we recommend Woolite). Treat deerskin with a leather cream or oil to re-hydrate. Lay flat to dry.
*note: small is narrow & short, so we recommend medium or large for most men.