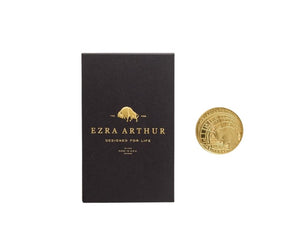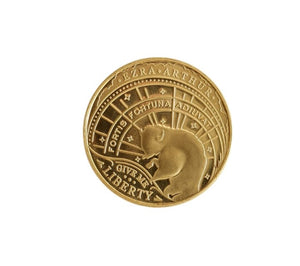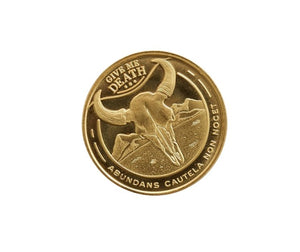 Some situations are best left up to Lady Luck. That's when you need a decision coin. Whether you use yours to settle monumental or trivial odds, go forth with confidence.
Inspired by the all-around rebel and Founding Father, Patrick Henry, who famously demanded "Give me liberty, or give me death," the affirmative side depicts a victorious bison, while the negative side depicts his demise. "Give me liberty" invites you to proceed with the Latin phrase 'fortis fortuna adiuvat' (fortune favors the bold). "Give me death" warns of a false move with 'abundans cautela non nocet' (abundant caution does no harm). Polished brass and just the right heft to flick, something about this coin just feels right. Reach for your faithful token when in a pinch, and you can't go wrong.
The decision coin made of solid brass and is comparable in size and weight to a silver dollar: 1.5″ diameter and 1oz.