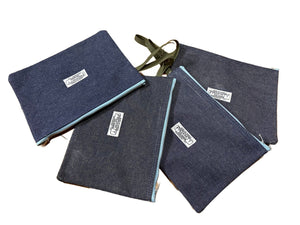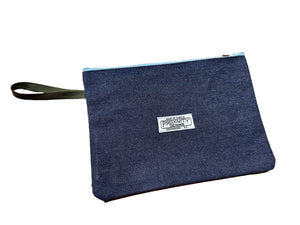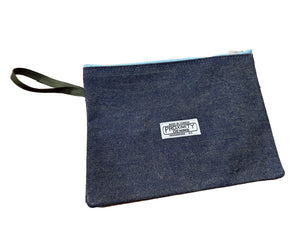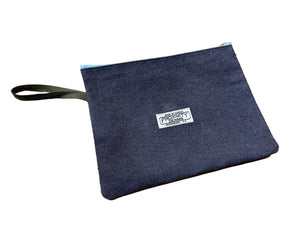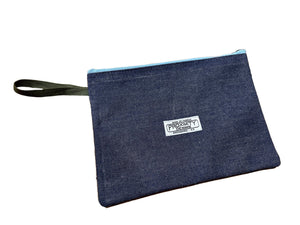 In case you missed July's Kingpins NYC show, we're proud to note that the limited edition salesman sample pouches given out as gifts by the folks over at Proximity Denims to show attendees have now made their way into the shop by special request!  
Constructed from the finest Proximity Denims, these salesman sample pouches riff off of those made and distributed back in the 1940's and 50's bearing the Cone Deeptone woven, and later printed label.  Proximity Manufacturing Company, led by Evan, continues to weave shuttle denim right here in Greensboro, a legacy that has been sustained by the city's businesses and its skilled labor force for over 127 years.

The pouch measures 8" in length by 6" in height, and is finished with a NOS 1950's Talon "FALCON" metal zipper, and a 4" teardrop looped handle made from NOS 3/8" cotton OD #7 military webbing.
Inside, you will fine a pamphlet explaining Greensboro's rich history in denim manufacturing, as well as more about the non-profit caretaking for this history at present, White Oak Legacy Foundation, better known as WOLF.  To learn more about WOLF, visit their website here.