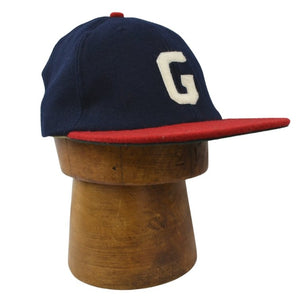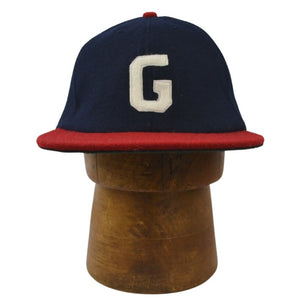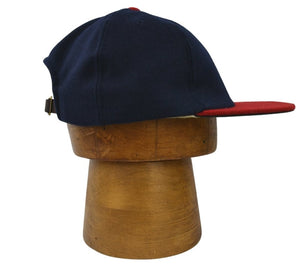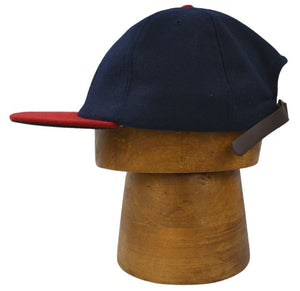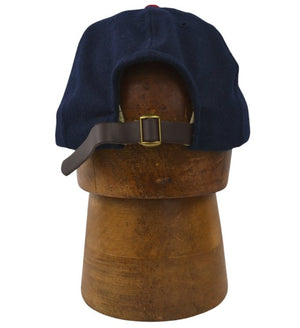 These hats went into production in a VERY limited run, so scoop yours now to make sure we don't run out of stock! Made exclusively for Hudson's Hill by Norma Hildebrand of Stockbridge Sewing Works.
Our iteration of the 1933 Greensboro Patriots, 90-48 most wins in the Piedmont League. Era-accurate, medium-length bill, early three-tone colorway, and a retro G more akin to the earliest local minor league team, the Greensboro Patriots. This one offers some serious hybrid Johnny Mize, Jim Bucher, Don Mattingly, Derek Jeter, Andy Petit, Robinson Cano vibes.
To make things easier, we modified our new run of these caps to utilize a solid brass tri-glide and leather strap for adjustable sizing. It's just easier this way, and more caps can fit most folks! Thus, one size fits most.