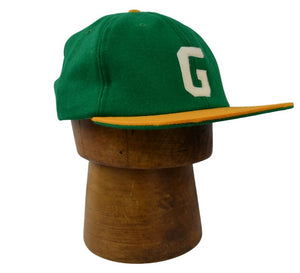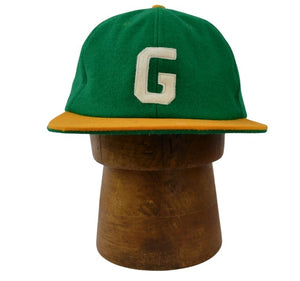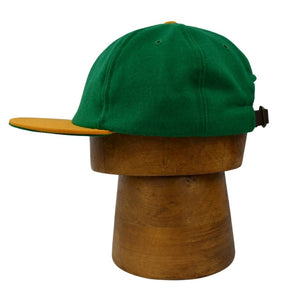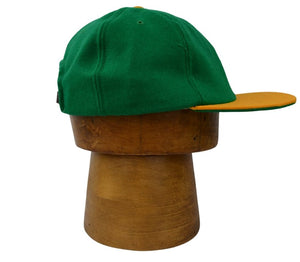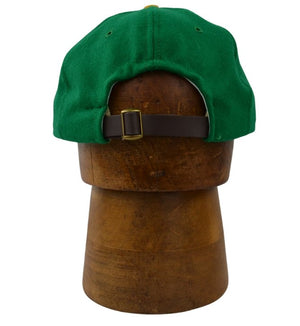 These hats went into production in a VERY limited run, so scoop yours now to make sure we don't run out of stock! Made exclusively for Hudson's Hill by Norma Hildebrand of Stockbridge Sewing Works.
Our iteration of the 1970's Greensboro Hornets. Longer, era-accurate bill, early colorway, and a retro G more akin to the earliest local minor league team, the Greensboro Patriots. Can we say Conway Twitty, y'all!? Factoid: Twitty was once a part-owner of the War Memorial Stadium-based Hornets, and commonly featured in their handouts at ballgames.
To make things easier, we modified our new run of these caps to utilize a solid brass tri-glide and leather strap for adjustable sizing. It's just easier this way, and more caps can fit most folks! Thus, one size fits most.