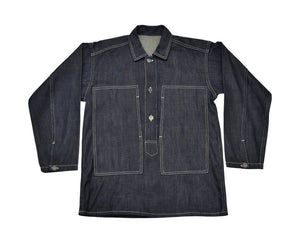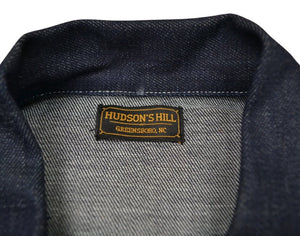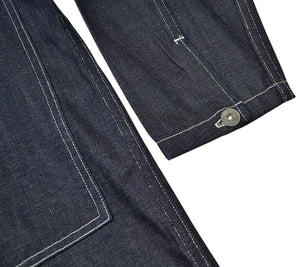 Reproduction of 1930-40's era denim popover worn by both U.S. Army and Civilian Conservation Corps as a work uniform.
Original construction detail at every seam.
9.75oz 3x1 denim, accurate to original garment in both weight and indigo gradient.
3 button placket with two rectangular utility pockets.
Original 1930's Pre-WWII US Army Zinc 4-Eye Buttons
Single Needle Lockstitch seams
Fit - Full cut torso. Slightly shortened arms to create authentic fit (popover should cut at bottom of shirt cuff).
Sizing-- XS (34/36), S (38/40), M (40/42), L (42/44), XL (46), XXL (48)
Lifetime repairs (if needed)