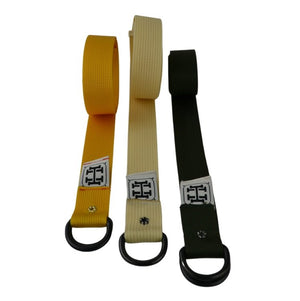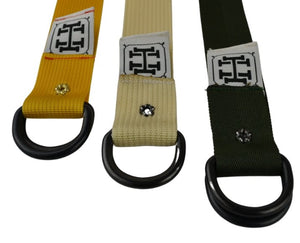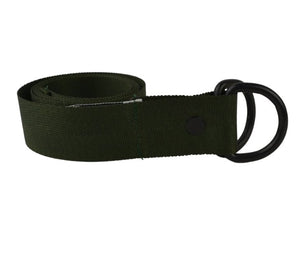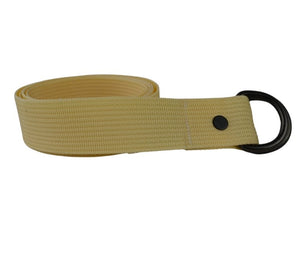 Our newest belt is a minimalist, timeless design, and uses only vegan materials.  These webbing belts are durably made, easy to pack, and come in two size lengths to accomodate different waists.
These belts are made by us from scratch, using 100% Nylon NOS military flat webbing, which we singe at the tips to prevent unraveling, NOS North & Judd no-glow military dee rings, and Chicago Tubular Rivet brass and steel rivets.  Stitched with a single needle lockstitch machine and backtacked at all of the stress points, and complete with an HH label tucked right inside the fold.  
This is our easy peasy, lemon squeezy, no nonsense, sleek as f***, all-season, lays flat, thinny minnie, emergency tie down, never give out, quick dry, plain and simple webbing belt.  Enjoy!
Three (3) Color Options:  OD Herringbone/Black, Yellow Gold/Black, Natural/Black
Sizes:  Regular Fits 26"-34", while Large Fits 36"-40"