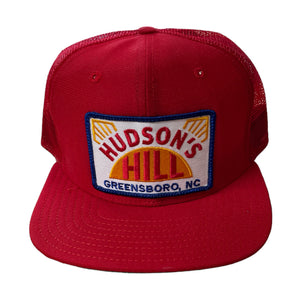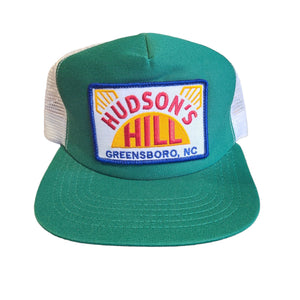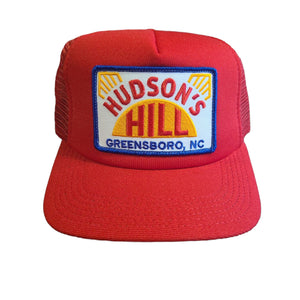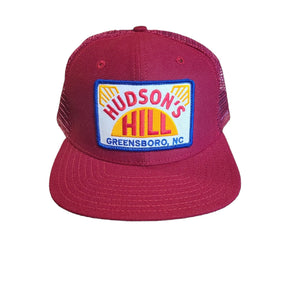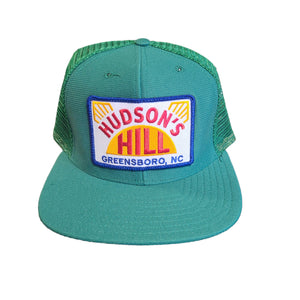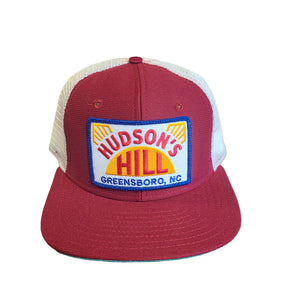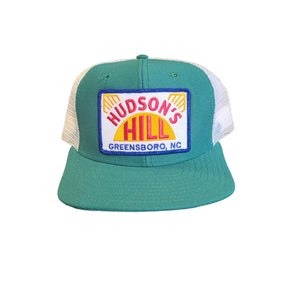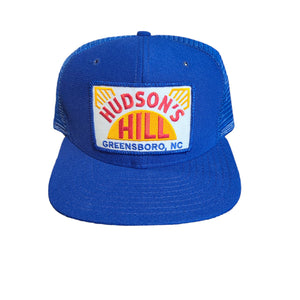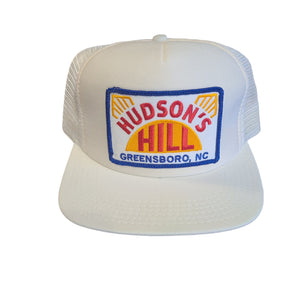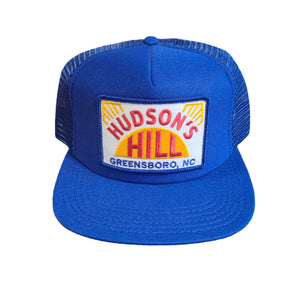 Our Trucker Hats are as iconically unique as they come.  They're made using original USA-made New Era blanks from the 1970's and 1980's, that were carefully stored in climate-controlled storage and purchased out of an athletic store closure sometime during the late 1980's.  When we say mint condition, we mean it.  No foam decay, no cloth degradation, and absolutely no issues with the plastic snapback (which also read MADE IN USA, by the way).  We were lucky to acquire a limited quantity of these in several different colorways, and thoughtfully produced some authentic Merrow emblem edged patches with a nifty Hudson's Hill graphic, which we sewed onto them right here in Greensboro at Stitch-FX!  We've seen a lot of other trucker hats out there, but unless you find a vintage never worn version, you won't find another like this.  They look straight out of a time machine.  We promise.   
Please note that there are several models that use a more structured cloth crown with a stitch line down the front center, while other models have a foam 
Two size are available in most styles, but the Royal Blue is only available in S/M, the Maroon/White is only available in M/L, and the structured Green/White is only available in M/L.
S/M spans fitted hat size range from 6 3/4 to 7 3/8 (21.125" to 23" circumference)
M/L spans fitted hat size range from 7 1/4 to 7 7/8 (22.625" to 24.625" circumference)