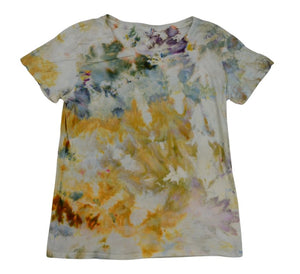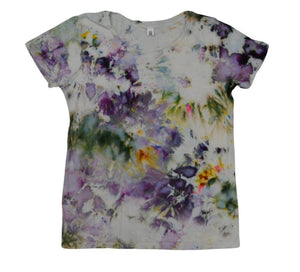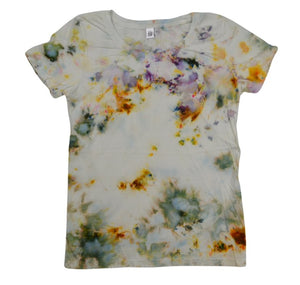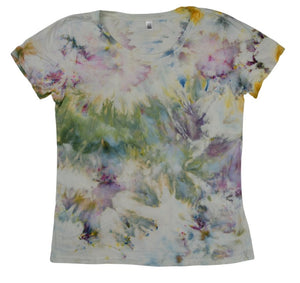 Last year's run of tie dye tees sold out, so we turned to our local supply chain and boosted numbers for this year's release.  
Transparency is key in today's apparel world, and we pride ourselves in lifting the veil for our friends, customers, and like-minded businesses.  
TS Designs produces consciously sourced, knit, cut and sewn basic tees.  Based in Burlington, NC, TSD carries several lines of tees, utilizes proprietary REHANCE™ printing technology to conduct reactive dye printing, and even works with cotton farmers in North Carolina to support their efforts with the 10K and 20K programs.  These responsible efforts have garnered attention from media, and TSD owner Eric Henry has been asked to participate on many textile and apparel forums, TEDtalks, and collegiate and professional-level speaking engagements.  His people-first mentality is what has served as a foundation for our decade-long friendship.
River Takada-Capel is a Durham, NC-based textiles specialist, who cuts, sews, dyes, and teaches.  Her talents and cross-training of subjects has led her to participate in workshops, tradeshows, and collaborative projects with musicians, brands, and businesses alike!  Our friendship with River has provided the perfect opportunity to engage her with a project that utilizes an ice cube tie dyeing technique, producing one-of-a-kind garments that transcend clothing and converge on art.  
This year's release includes this basic tee, which is knit, cut, and sewn in the USA, and tie-dyed by River.  Each unit is one-of-a-kind, as mentioned, so no two are alike.  The example garment photographed may not look exactly like the one you receive if you buy from us online, but they all look very similar, we promise.
This particular fit has a trimmer torso and shorter sleeve, for a feminine physique.  For a more masculine, or unisex fit, check out RIVTAK x HH Tie Dyed Tee -- Men's.
Sizes:  Small, Medium, Large, XL