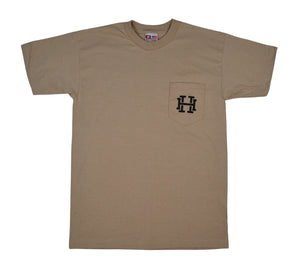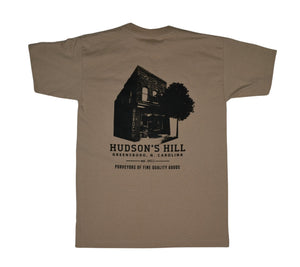 We have always loved the tees from Sanitary Restaurant and Howard's Pub, and been both enchanted and haunted by the old building which we call home.  
It made absolute sense to us to create a shirt that immortalizes the beautiful, historical Coe Grocery & Seed Company building that we have occupied for a decade.  
The Storefront T-Shirt is a 100% cotton pocket tee, with a roomy, classic fit.  It features a HH moniker on the chest pocket, and an image of our storefront at 527 South Elm Street along with some verbiage on the back.