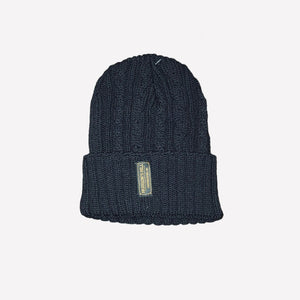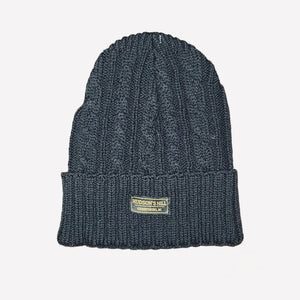 Our wool cable knit beanies are perfect for any occasion, whether you're dressed up or down!  Knit in a beautiful cable pattern with a finished edge along the cuff, these beanies are durable and attractive.  The best part?  They're made from one of the highest grades of wool available, and wool is one of the quickest drying and best insulators of all natural fibers!  What's more? They're made using Shaniko Wool, a name that is world-reknowned for being the wool capital of the United States.  Shaniko Wool Company's wool is certified under the Responsible Wool Standard (RWS), and sourced from farms that use regenerative practices that help to promote ecological sustainability.  
Color:  Charcoal Black
Size: One Sizes Fits Most.