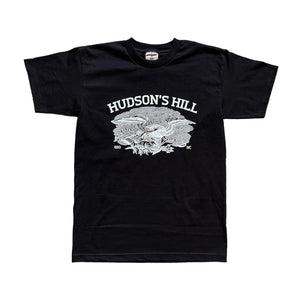 E pluribus unum is Latin, which translates to "Out of many, one" or "One from many." 
This t-shirt has been a staple here at Hudson's Hill for many years. Both patriotic and a reminder that, regardless of our differences, we are all in this together. And in fact, it's our differences that make us strong.
Screen printed by hand on a 100% cotton Union Made t-shirt.