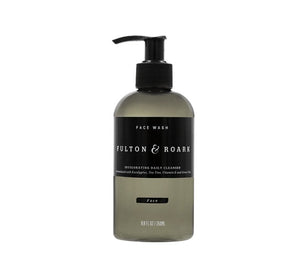 Take care of your face.  Everyday.  
There's no need to overcomplicate things.  Keep your face clear of dirt and oil without overdrying, and the rest takes care of itself.
F&R Face Wash is designed to cleanse and condition your skin, leaving it healthy and balanced. 
Cooling Eucalyptus and Tea Tree invigorate your skin while Lemon Verbena and Green Tea Extract tone and moisturize—all with a fragrance that will make your daily routine a little more enjoyable.