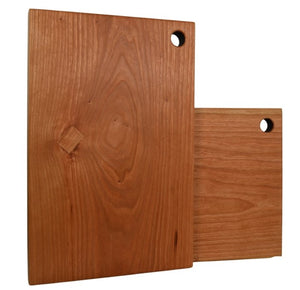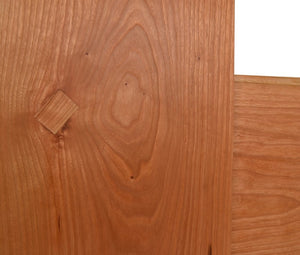 These large boards are made from solid Cherry and provide a substantial work surface while looking beautiful on your countertop. Defects in the surface are sealed with inlays as needed to create a reliably smooth surface for whatever you are chopping and serving. The corner hole allows for convenient hanging storage and is fire finished inside to strengthen the interior against moisture. While dimensions and wood species will remain consistent from one board to another, the grain pattern will vary as wood is a living material.
Dimensions: 15" Length x 10" Tall 
All boards are finished with food-safe mineral oil.
Care Instructions: to preserve the natural beauty and extend the life of your board, we recommend hand washing, followed promptly by drying. Recondition your board bi-monthly or as needed with your preferred food safe oil.