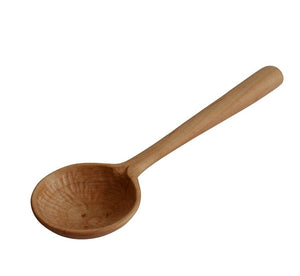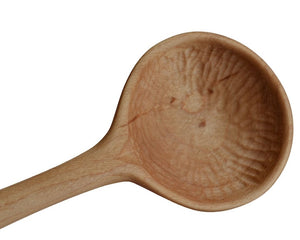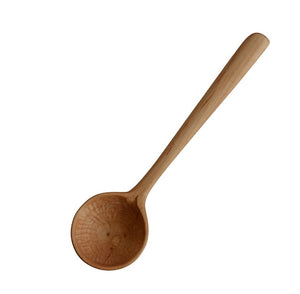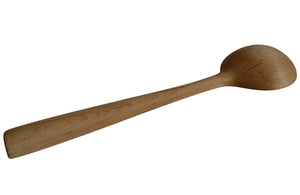 This sturdy spoon is one of a limited series of eight, cut and carved from a beautiful maple board, selected for its complex grain. It's bowl, textured with the mark of the tool that made it, is of ample size for stirring the pot.
Sanded and finished with food-safe Mineral oil. Hand washing is recommended to preserve the life of the Product.
Josie Vogel is a woodworker and sculptor based in central North Carolina. She fell in love with woodworking while studying art at the Maryland Institute College of Art and has since then developed her practice from carving spoons at a desk in her bedroom, to a full blown woodshop. Her work prioritizes craft, utility and a simple, modern aesthetic that highlights the inherent beauty of the materials.