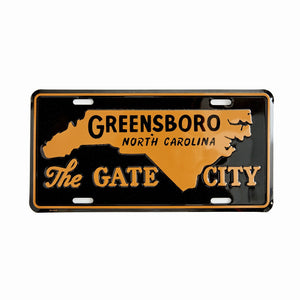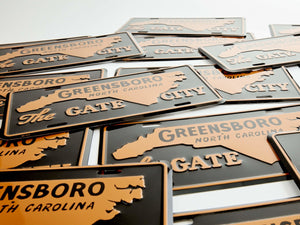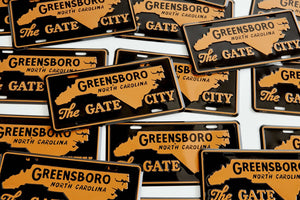 After finding a vintage Greensboro vanity plate, we redrew the art and created this tastefully updated version to rebirth the original.
Greensboro, NC was designated The Gate City by a reporter in the mid 1800's due to the incredible number of trains that came through the city. The name stuck and has been woven into the city ever since.
Aluminum plate with screen printed and embossed design. Fits most vehicles.