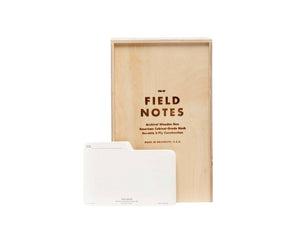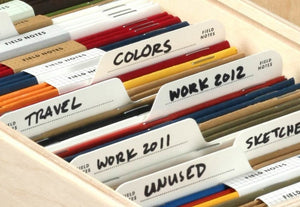 For folks who get every Quarterly Edition, "completists," collectors, or anyone who just needs a place to store their Memo Books after they've been filled up with good information, we present the Field Notes Archival Wooden Box.
Custom-manufactured in Brooklyn, New York from 5-ply cabinet-grade American Birch, each Wooden Archival Box has a heat-branded sliding top, holds 60+ Memo Books and comes with a dozen, handy letter pressed Divider Tabs for organizing your collection.
Added bonus: they smell great!
External measurements: 6¼" x 10½" x 5".